Keynote Speaker
Dana LaMon,DTM, 1992 World Champion of Public Speaking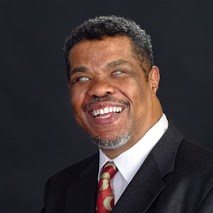 Dana LaMon is an internationally-known motivational speaker and author who has inspired individuals and audiences from Australia, China, Taiwan, Malaysia, Singapore, Indonesia, Hong Kong, Thailand, South Africa, Botswana, Canada, and over thirty-five states of the U.S. He has been a professional speaker since 1991. He earned the distinction of World Champion of Public Speaking in 1992 from Toastmasters International. In 1993, Toastmasters added to his honors the Accredited Speaker designation, an accolade given to fewer than 70 Toastmasters in the organization's 92-year history.
Dana has been blind since age four. Growing up in Compton as one of twelve children, he now lives in Lancaster, California. Despite Dana's visual disadvantage, he earned a bachelor of arts degree in mathematics from Yale University and a law degree from the University of Southern California. He has been a member of the California State Bar since 1978. Dana served as an Administrative Law Judge for the California Department of Social Services from 1981 to 2010.
Dana LaMon is the owner of ImageWorth, a company founded in 1991. Through this business he promotes his Principles for Meaningful Living. He gives motivational keynotes and seminars covering the topics of performance excellence, benefiting from change, personal growth, overcoming challenges, and diversity and inclusion. He speaks to audiences from corporate executives to kindergarten students and from religious congregations to prison inmates.
www.danalamon.com
Conference Presenter
Mohamad Qayoom, DTM, 2018 TEDEX LSU Presenter

Mohamad Qayoom is currently serving LSU Health Sciences Center New Orleans as an IT Consultant. He is a speaker, trainer, and a cybersecurity practitioner. He conducts presentations and workshops and speaks in various environments including cybersecurity bootcamps, security conferences, TEDx, and other technical community gatherings. As a Toastmaster leader, Mohamad is currently serving as the Immediate Past District Director of District 68, which includes Louisiana, Southwest Mississippi, and parts of Texas. During his term as the District Director, District 68 achieved President's Distinguished status and received Excellence in Leadership award. He is a certified Project Management Professional. He holds a Master of Science in Computer Science and a Master of Science in Engineering Management.
Conference Presenter
Phil Varona, DTM, 2018 District 68 Speech Evaluation Champion

Phil Varona joined Toastmasters in 2006 with the motivation to improve his impromptu speaking skills. The skills Phil has developed since then have helped him succeed both within Toastmasters and in his workplace. Phil is currently a Senior Staff Engineer in the Process Engineering department for BRIS Engineering, LLC. Phil's job involves project work where he is required to interface with various internal departments and outside clients to successfully complete the project. Within Toastmasters, Phil has held many leadership positions, including 2014-2015 District 68 Governor. Phil has also been a successful speech competitor, winning the District Evaluation contest three times and the District Humorous Speech contest in 2016.